BINARY OPTIONS – innovative and simplified financial instruments for trading
Trade binary options on DEMO or Real account
WHAT IS Binary Options
Binary options trading is an opportunity to generate profit online due to the permanent change in the quotations of global financial instruments, such as currency pairs, shares of famous companies or precious metals. The working procedure is much simpler than on forex, adapted and clear for any participant of the stock exchange, and the risk per transaction is reduced and fixed.
HOW TO TRAD ON BINARY OPTIONS
1. Predict the DIRECTION of price movement (up or down)
2. Sets the expiration (closing) TIME of the transaction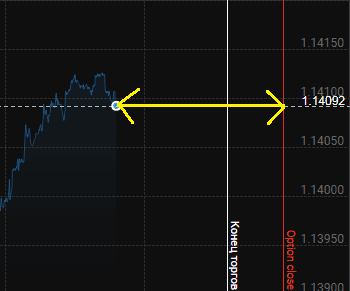 3. Choose the amount at stake, for which a profit of up to 92% is offered
BENEFITS OF BINARY OPTIONS
HOW TO SUCCEED ON BINARY OPTIONS
Trading must be considered as such, because the activity of trader is a responsible and prospective profession, and the financial exchange is not a game of chance, but the field where the prices of all existing goods in the world come from, including exchange rates from our banks. And these prices don't just change, but for some reason… so you need to study and practice, if you want to be successful.
Binary Options DEMO ACCOUNT
The demo account is a simulation of real accounts. So you can train in real market conditions, but with virtual money. This way you can get the necessary experience without investing money. Opening a demo account on binary options is
SIMPLE, FAST and FREE!
ALEGE UN CONT
Train on Demo or manage Real Funds
DEMO
FREE
Ideal for training
$10,000 DEMO
Real market conditions
No risk and obligations
Open Account
REAL
De la 10$
Transactions from $ 1
Expiration from 1min
Profitability up to 92%
Forex, cryptocurrencies, stocks ..
Deposits / withdrawals no commission
Open Account
VIP
De la 3000$
Transactions from $ 1
Expiration from 1min
Profitability up to 92%
Forex, criptovalute, acțiuni..
Deposits / withdrawals no commission
Withdrawals within 24 hours
Personal Manager
Open Account
RISK WARNING: Investments involve a high degree of risk